First a little backstory: I first got hooked on water guns back in late spring/early summer 2002, when my mother brought my brothers and I a bunch of squirt pistols. As a kid I would always be quick to get really into something, and then lose interest a couple months (or years in some cases) later. Water guns were no exception, and we accumulated a vast number of them in a short amount of time. Most of them were squirt pistols, but at one point I picked up a Storm 760, my first pressurized water gun. Now, there was this kid living across the street (who moved long ago) whom my brothers and I would have water fights with. He was the proud owner of a CPS Splashzooka, which obviously overpowered anything that we had, and looked like the biggest water gun in the world to us youngsters. Naturally, we wanted revenge, so we looked up Super Soakers on the internet, and picked out the biggest, baddest models we could find (the Monsters). Soon after we went to Toys-R-Us and came home with some formidable water weaponry. I got a Monster X, "chief" got a CPS 2100, and "AMBUSH" got a MD 6000. (Later on we also brought a 4100 and an MD 5000.) We really wanted a MXL but there weren't any on the shelves. We were then able to rule the neighborhood. It was an awesome feeling.
The reason I am posting this is because I found a couple old pictures of us back in our earliest water warfare days, which I figure I'll share with ya'll to prove that I've been doing this a lot longer than my join date suggests. :p
So here's SEAL as a little kid. The MX was almost as big as I was, haha. Who says big CPS guns are too heavy for little kids? 'Course, I had to rely heavily on the strap (which gave me neck burns), but the point is that the kids (in the 8-10 range) people talk about who "can't lift my 2500" must've been pretty wimpy.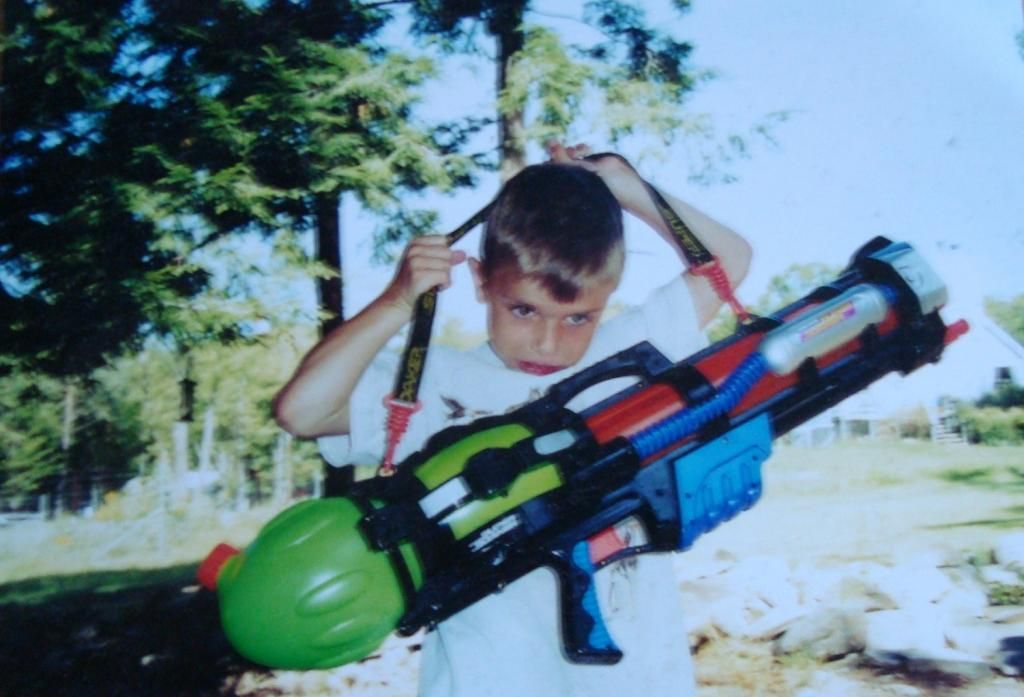 And here are the young Catskill Mountain SEALs. The team was officially founded in 2007, but this was kind of like the predecessor to it. We spent our childhood ruling the neighborhood; how did you spend yours?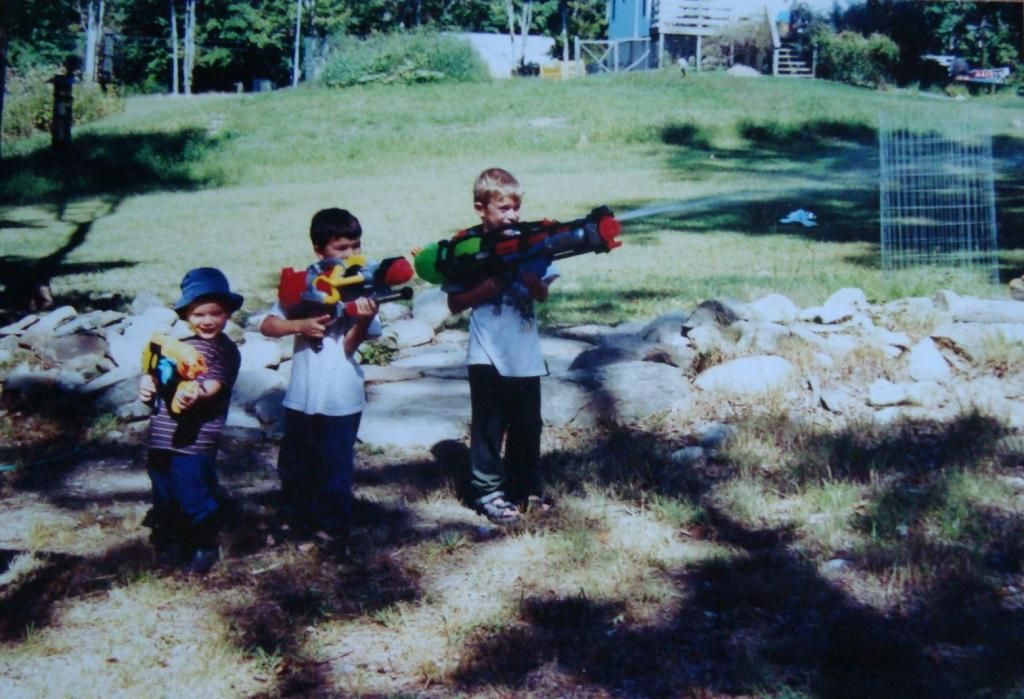 Unfortunately those were the only photos I could find. I took pictures of them with the digital camera, but they don't look as good as they do in real life.
We had those guns for a number of years, but we lost interest in water guns for a while and my parents eventually got rid of them. (Still haven't forgiven them! :p) I think some of them were broken anyway though. In 2007 we got a Hasbro catalogue with their new blasters listed in it, which rekindled my interest and I've been at it ever since. I didn't find the online community until 2010 though. I still would really like to get a hold of a 2002 MX again, but they seem to be rather hard to find and expensive when found. If anybody has one that they'd be willing to sell to me for less than $50, let me know! (I'm not interested in the original 2000 version, just the '02 one like I had.)