I think I mentioned this before, but yesterday my brother and I explored this area to take some pictures. I first found out about it last summer when I went there with a girl I was interested in. It's basically private land that the owners let people go on to swim and stuff. Battlefield-wise, it's kinda like a much more wild version of Waterbridge. Most of the notable features are near the stream, which is called the Saw Kill River (what I'm calling the battleground for now unless someone comes up with a better name). Here are some pictures:
Here's a picture showing a typical section of the woods that flanks the Saw Kill. There is a pretty big network of trails that follow along the stream.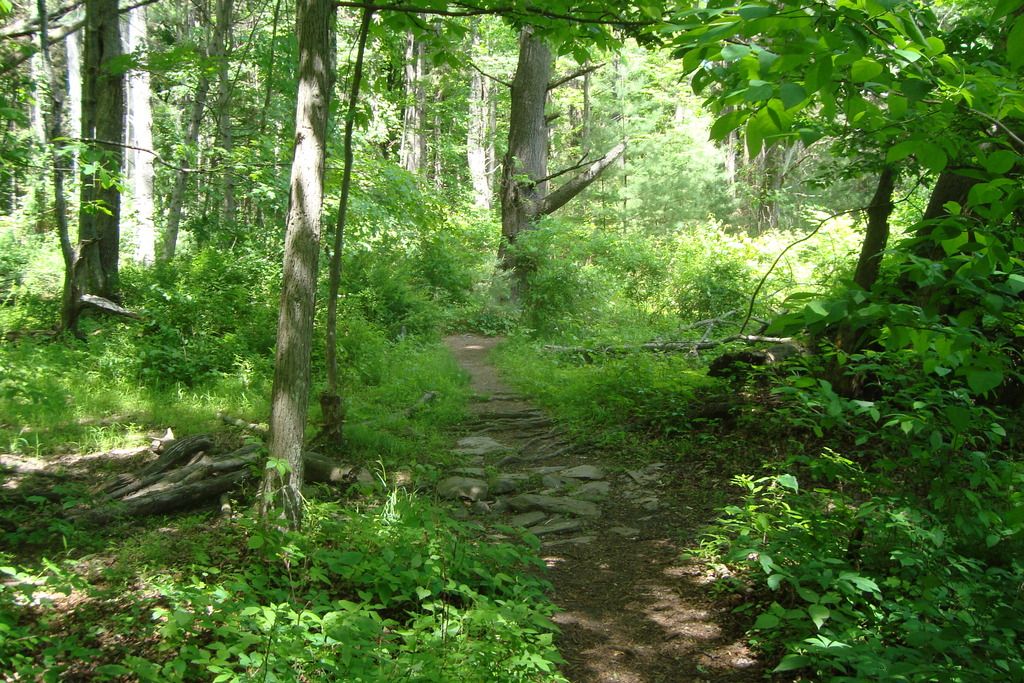 A section of the stream. Most of it is very shallow and can be easily forded. Hey, what's that stuff on the left bank?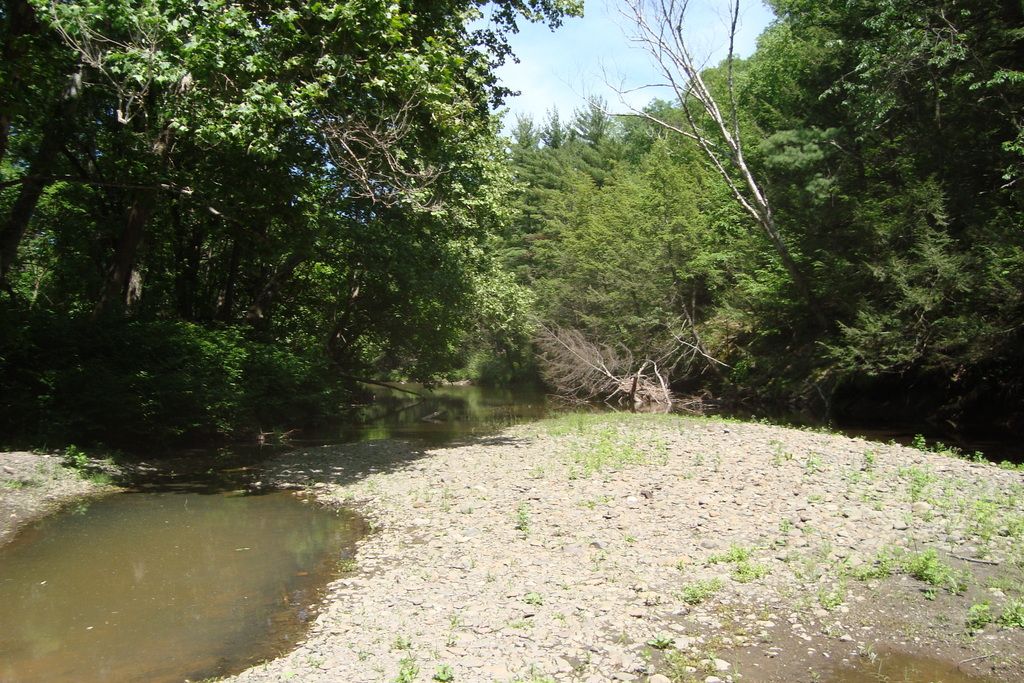 Knotweed! There isn't a ton of it like at Waterbridge or Danbury, but it's definitely present.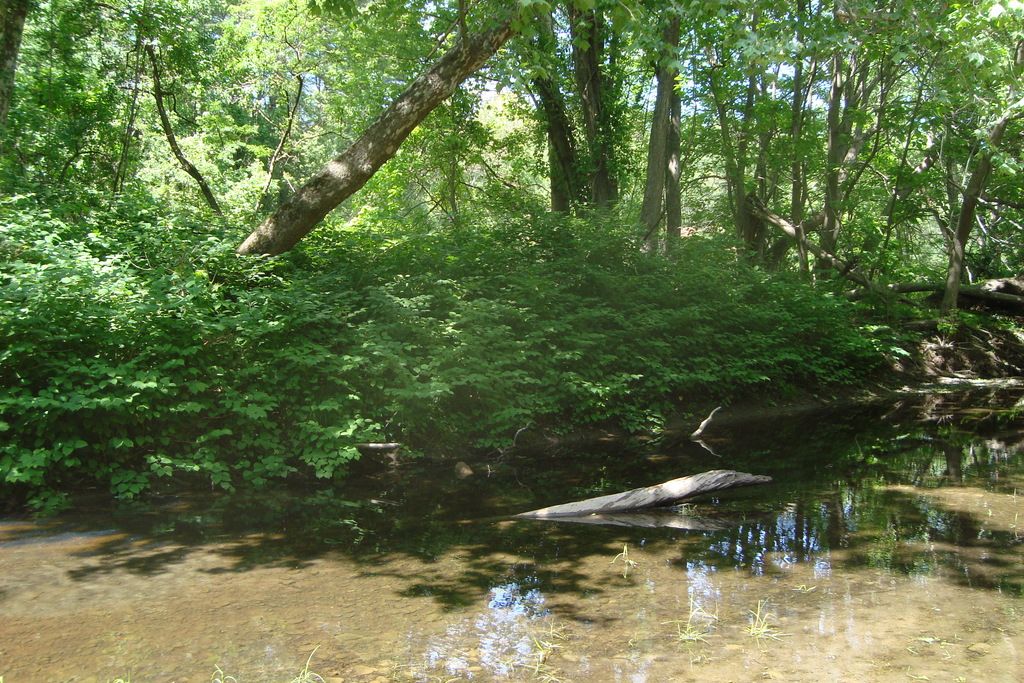 You can also hide in this huge cattail (I think) field.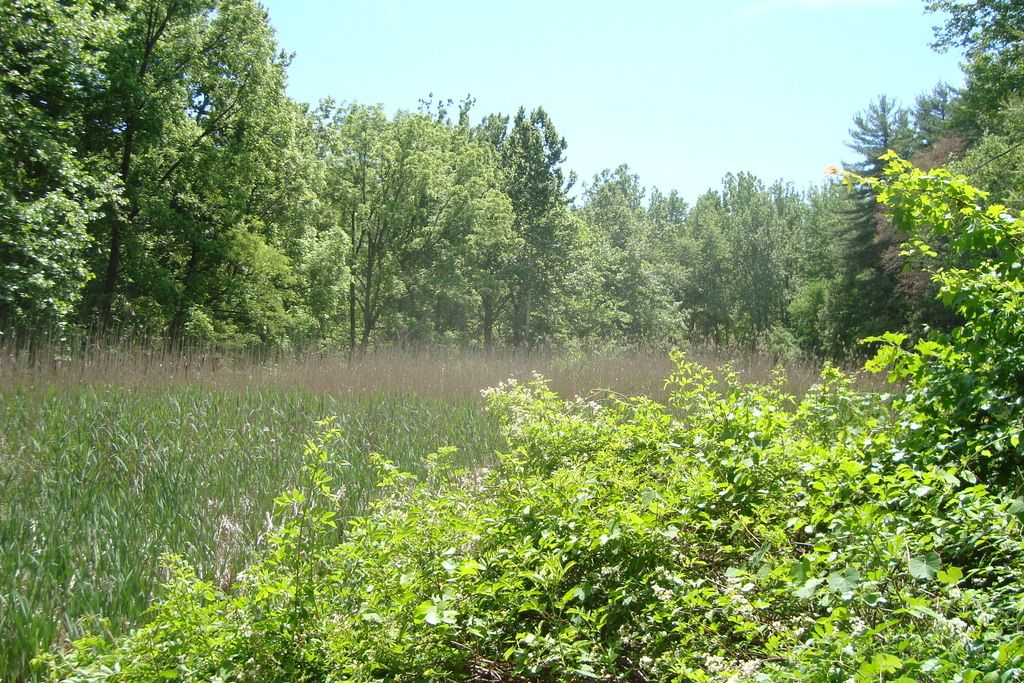 A shot of the stream from the bank. Hmm, why does it seem to drop off like that?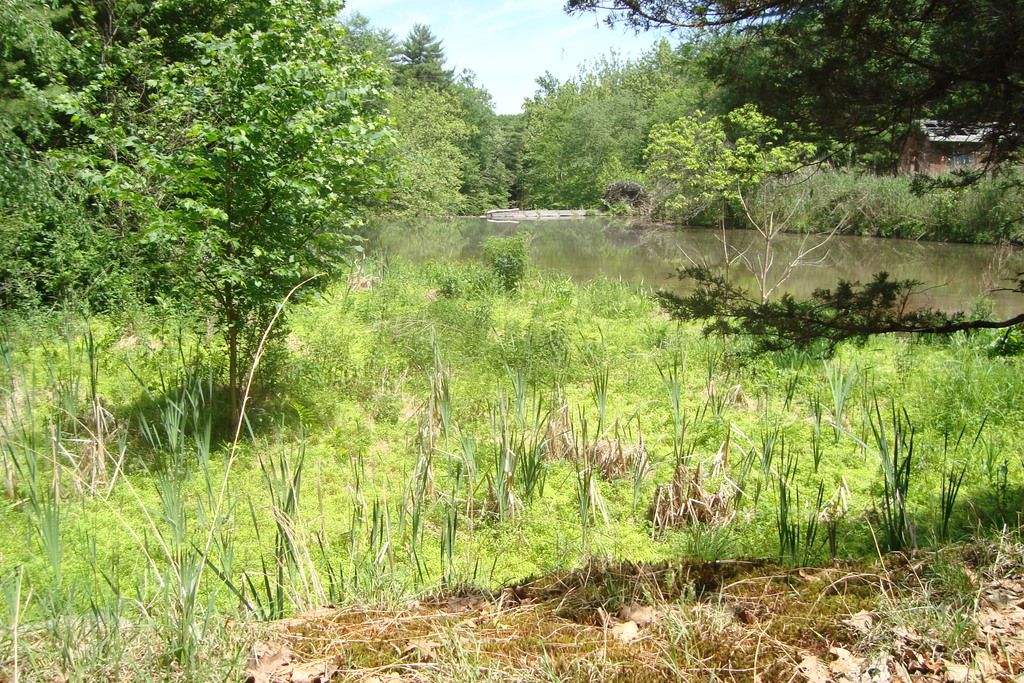 Oh, damn! It's a dang! ...er, wait. Reverse that.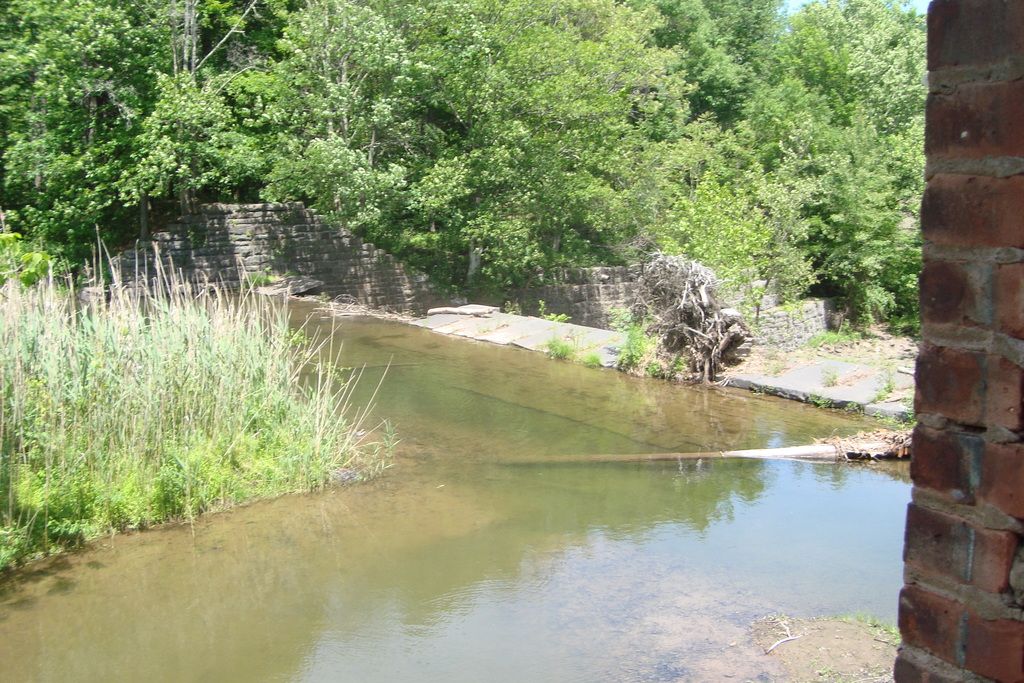 A view from the side.
Here's a view from below. Last year I went swimming almost right under the waterfall on the right (it's deeper than it looks). It was intense. Notice that strange building on the upper left...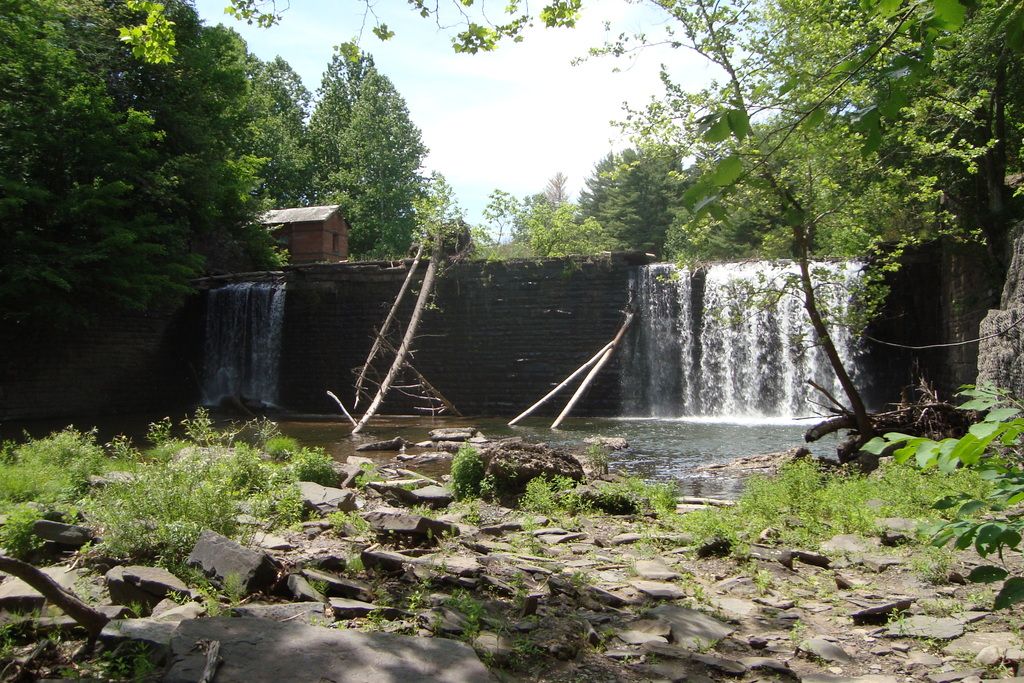 A different shot of the building. I think it was some kind of pump house or something? Whatever it was, we decided to check it out ('cause I didn't the last time), so we crossed the stream by way of a tree that had fallen across it.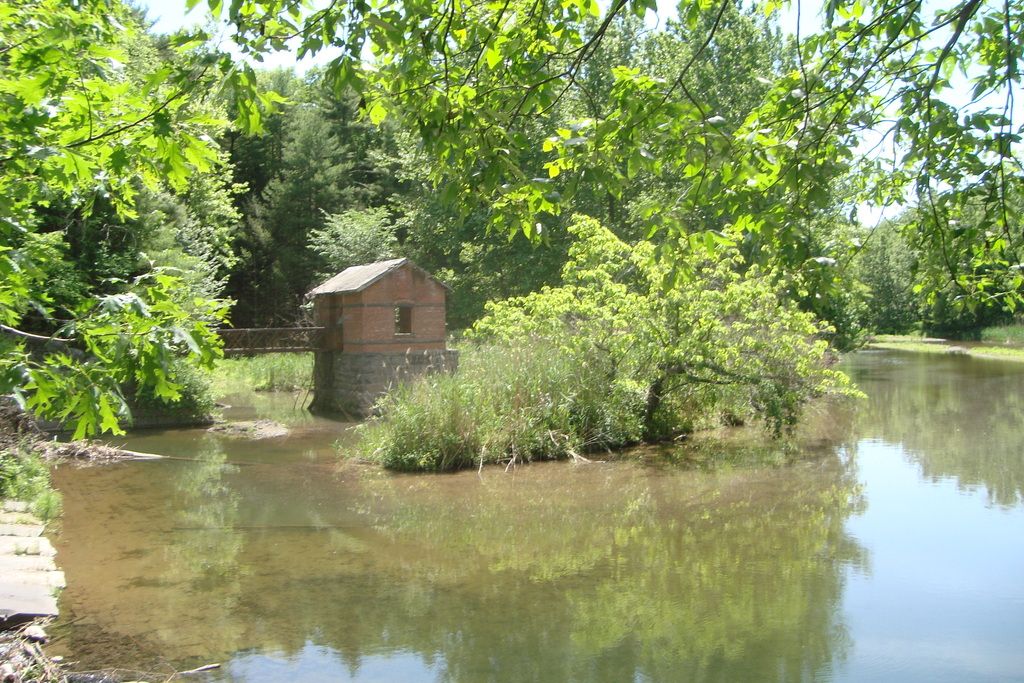 Then we ran into the small problem of the bridge floor's nonexistence. No matter!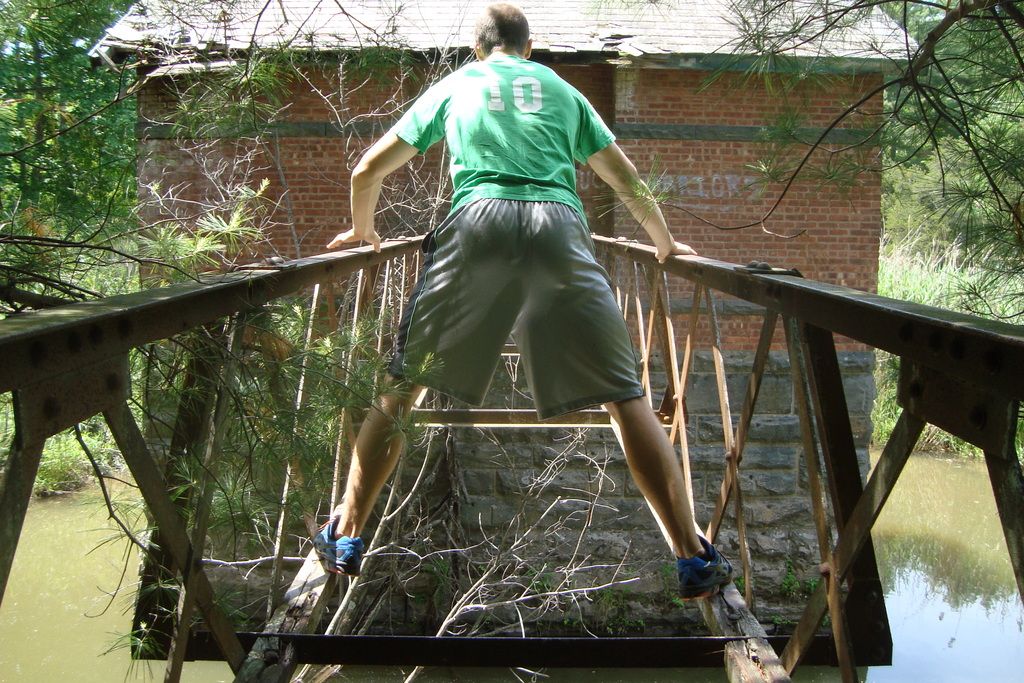 This is what we found inside. I think those huge valves are for opening gates somewhere that let water flow to the city of Kingston ('cause the dam used to hold back water for a reservoir). Now it's all abandoned though. Oh, and see that hole in the floor? There's another one similar to it behind the camera, but that one you can see the bottom of (it's level with the riverbed). The one pictured, on the other hand...
Yeah, you cannot see the bottom. I feel like it goes way down below the dam into some huge pipe that leads to Kingston. That's what those valves controlled. It's kinda creepy actually. Like I mentioned in the dreams thread, I always seem to have nightmares about falling into something like this. I don't find it that unnerving in real life, but I know it's going to come back to haunt me in dreams. I was hoping that the building could be used as a base or something, but I believe we can all agree that it should be kept out of bounds. If you fall into that hole, you are not getting out. (At least until someone gets a rope.)
Link to map on Google
There are some houses nearby, so the fighting would have to take place away from them. Otherwise, I haven't really mapped out boundaries or anything. I'm not really planning to host something here anytime soon, I'm just throwing it up in case we want to use it sometime in the future (like I did with Acorn Hill). It can get a bit busy on weekends, but that's mostly at the swimming area (marked "Big Deep" on the map), and the dam area is more secluded.