About time I posted this. Onteora Lake is a long lake that lies on a state wild forest. DX and I scouted it out last January, and we found many excellent battling areas. I'd like to use this place for friday night and all of saturday at Downpour, before leaving and going to Dug Hill on sunday.
Here is a map of the general area. The red lines are the boundarys, where the off-limts areas are on the side of the line with all the little lines (wish there was a better way to put that!). As you can see, there are actually two lakes; Onteora Lake is the longer thinner one, but I'm not sure what the name of the other one is (if it even has a name.). It is a gigantic area, and I seriously doubt that we could use all of it.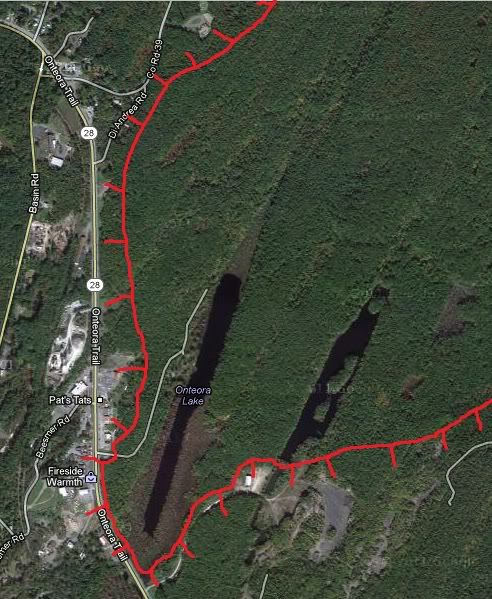 This map shows a closer view. I have numbered places of interest:
1
is the parking area, and places where you can camp (you can camp anywhere, but well-defined sites can be found near the parking.);
2
is probably one of the best fighting spots we found; a large ravine (bigger than Thunder Gulch.) with a stream running through it, that we nicknamed "The Freezer", because of how much colder it was in there compared with everywhere else;
3
is a small "island" that we accessed by crossing over a beaver dam, that's separated from the east side of the lake by a very thin bit of water that probably dries up in the summer; it would be great for a naval assault game, but I don't think we could get boats in there.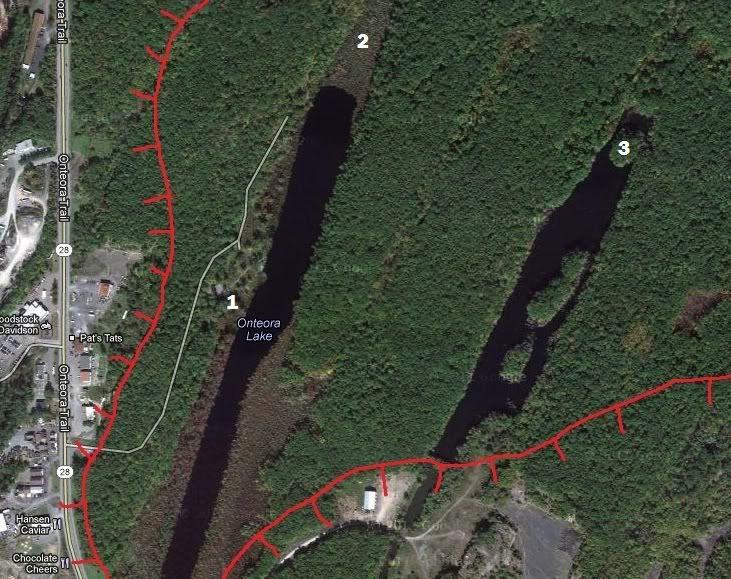 Link to thread with some funny pictures that we took in this area, as well as Dug Hill.
Link to Google map.
Looking forward to fighting here.
~SEAL