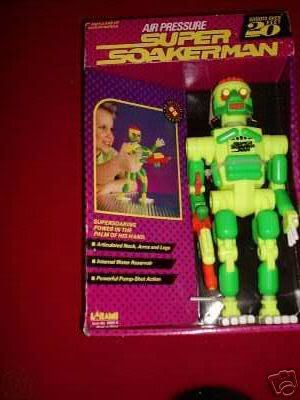 I just acquired this, but did so in error because it slipped my mind that I am also, at the same time, attempting to downsize my collection a little bit. Assuming a get a decent offer, I am happy to sell this wonderful piece of Super Soaker history.

Paypal only. I decided to give this item it's own page becuase I think that it's much different than the others, and deserves a separate page.

Taking offers starting at $25.