This technically isn't a concept anymore, but there isn't any Concepts/Modding/Building section anymore, so I'm just gonna put it here. Is that okay?
Following the instructions on
SSC,
I slapped together a little something for use as a back-up. It's slightly different then the one on SSC.
I pretty much built this whole thing today, although I did gather the parts 2 days before.
The parts list:
A 2L bottle.
Some 1/4 inch tubing.
A short wooden dowel with a small hole in it. (It originally started out as a square piece of wood.
)
A short piece of hose with a male adapter(I think adapter is the right word.) on one end.(About 3 or 4 inches.)
A ball valve.
A shower head hose attachment.
A short hose with a female adapter on one end, and male on the other.
A 3-way hose adapter.
Here's how it works: The reservoir is an old soda bottle with a small hole in the cap where the 1/4 inch tube is pushed though, and is secured in by some sticky glue called Goop. The 1/4 inch tube is connected to the nozzle through an old piece of garden hose with a male adapter on one side. So how did I attach a small 1/4 inch tube into a 5/8 inch hose without letting any air or water out? Take a look at Image 5, cause I can't really explain it that well. The old hose piece, has a ball valve attached to it, which in turn, also has the shower head attached to it.
You also need a hose for refilling. (I'm not sure whether or not Ben's original modal needed one, but mine does.)
I didn't take any pictures of the construction, but I have plenty of pics of it completed.
Here is a picture of my blaster after I tested it: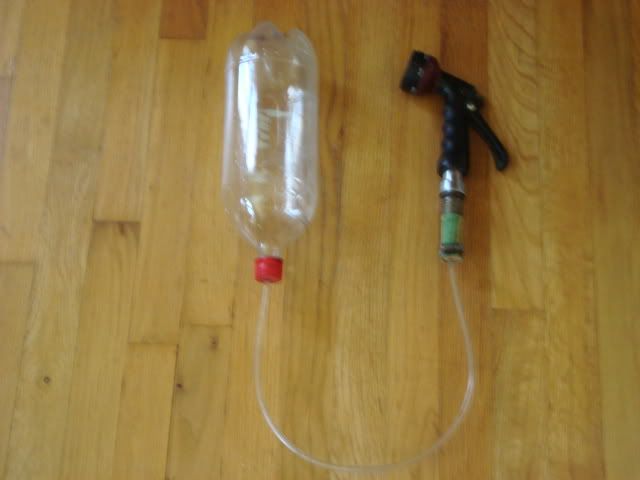 Here is the shower head type hose attachment. It has a few different settings, but the Jet setting is the best for combat.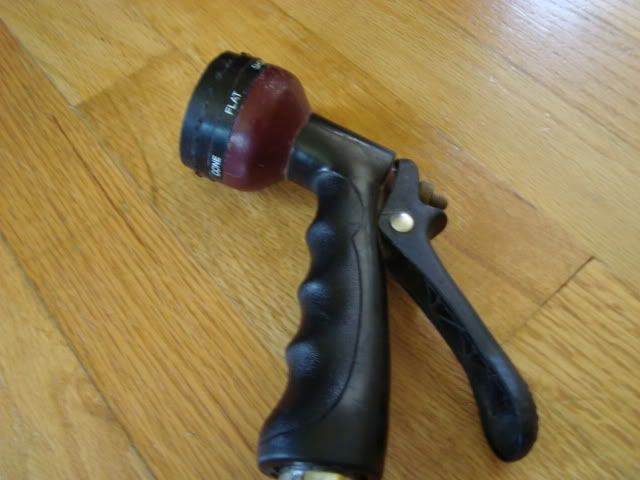 Here is a view of the nozzle selector from the front.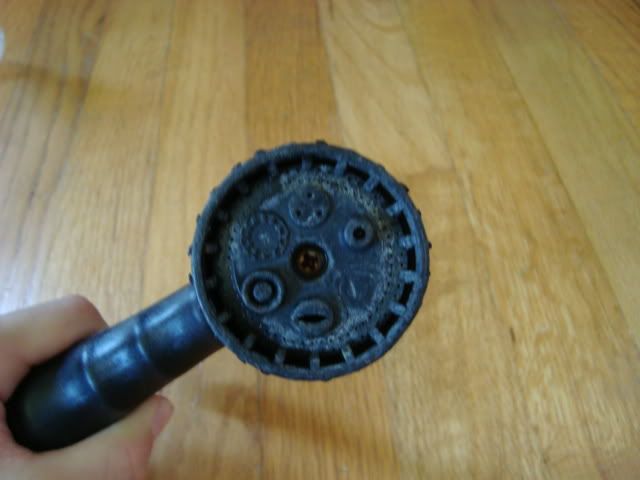 Here is a pic of the ball valve connected to a piece of hose.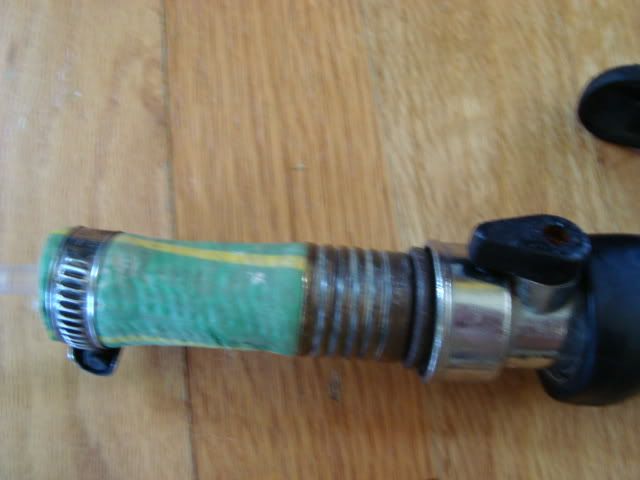 This is how the 1/4 inch tubing attaches to the old hose piece. (It may be slightly fuzzy.)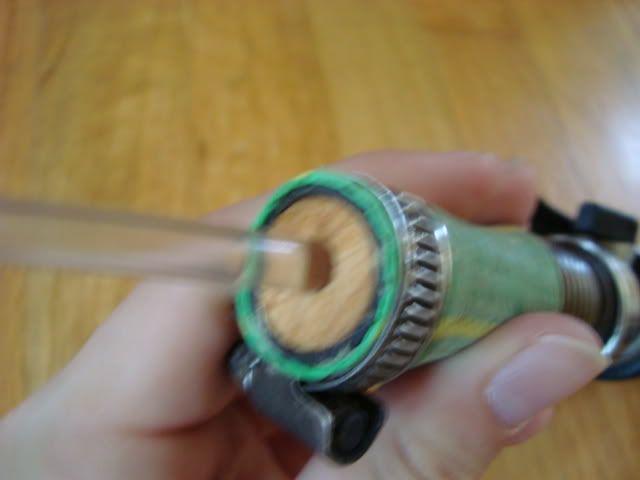 Here is the reservoir, an old 2L soda bottle.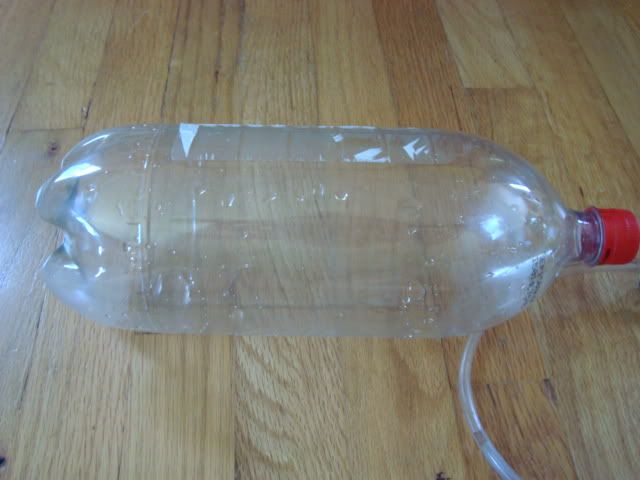 This is the refilling hose.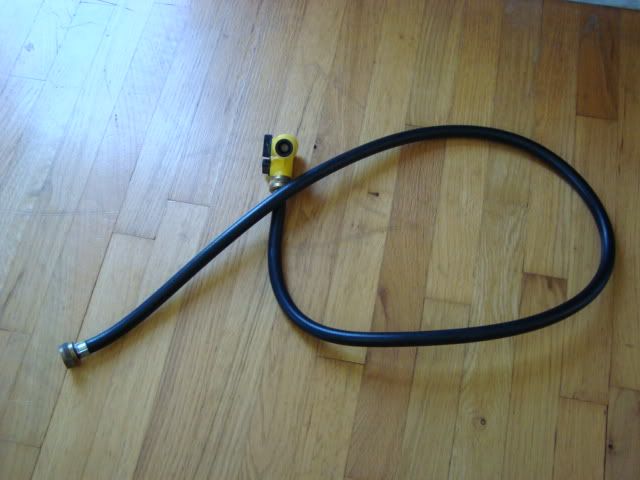 Here is a close-up of the hose connector. The reason this is here, is so you can let out all the remaining water out of the hose. That way you don't get sprayed when you unscrew the refilling hose. (This pic is also rather fuzzy.)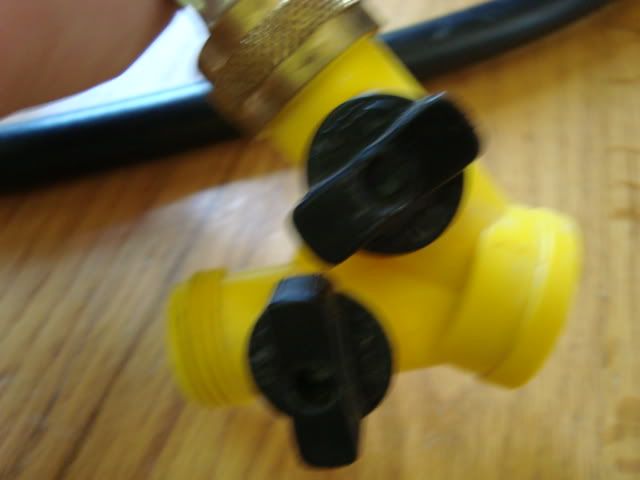 Here is the end of the refilling hose. You unscrew the shower head, and attach it to the valve.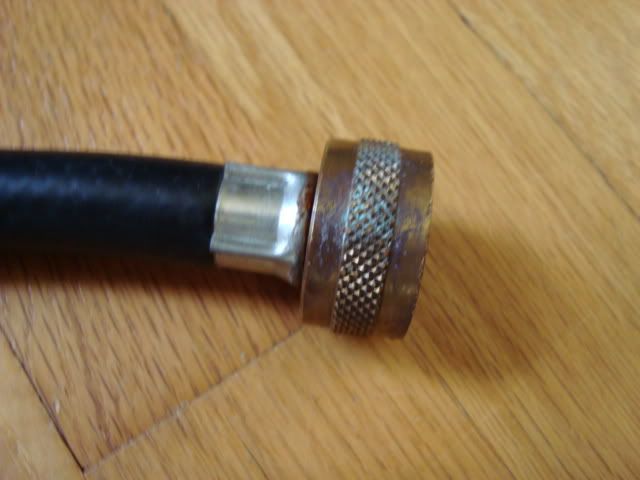 Here is a pic of the hose hooked up to the valve. This is how it must be configured if you want to refill it.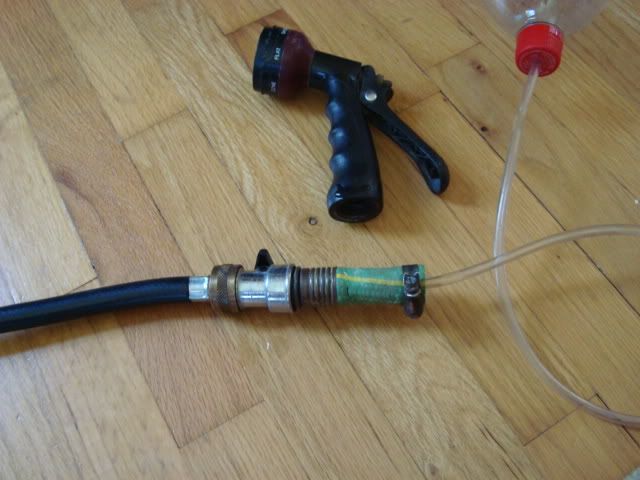 Here's one final pic of the blaster and it's refilling hose.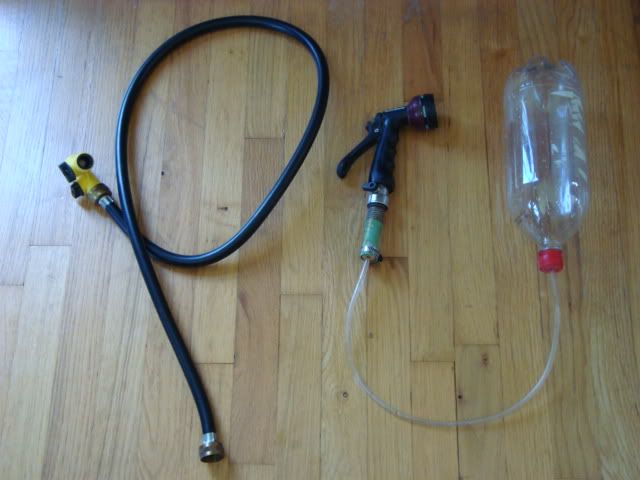 NEW PICTURES:
Here is the blaster hooked up to the hose for refilling.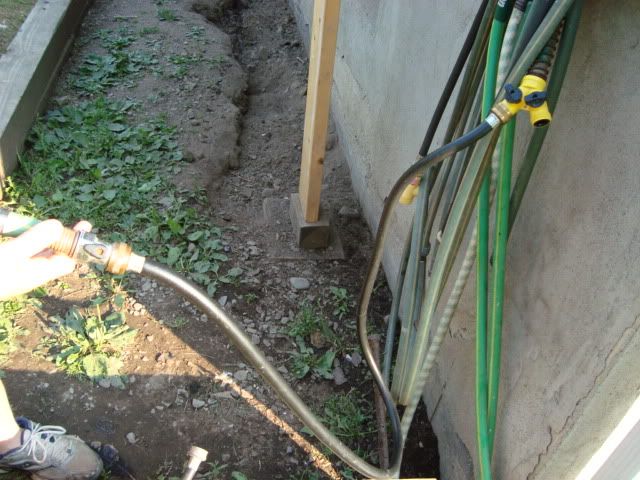 Here is a pic of the blaster getting filled.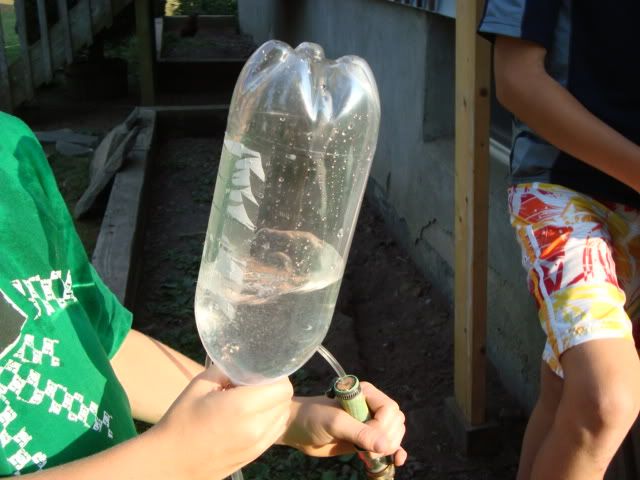 This pic shows the excess water being emptied out after refilling. (Note: The hose was accidentally left on when this pic was taken, normally a lot less water would have been emptied.
)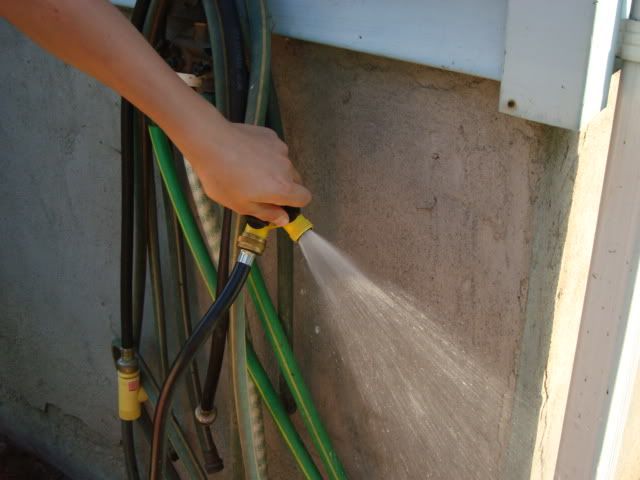 Shot pic of the blaster on Jet setting. The only setting that's really useful.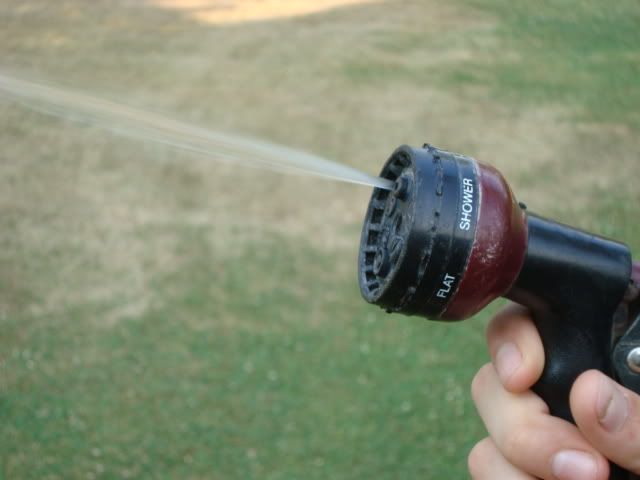 Shot pic of the blaster on Mist setting. This setting is pretty much useless. (The pic is kinda fuzzy too.)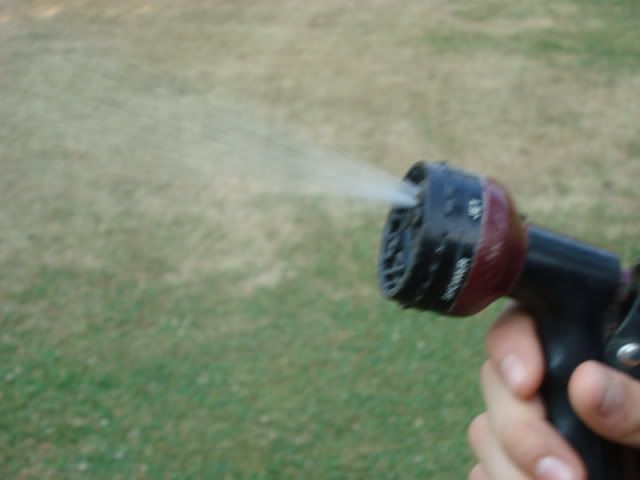 Shot pic of the blaster on Soaker setting. On this setting, the water just sorta leaks out of the nozzle. (Good for watering plants, bad for combat.)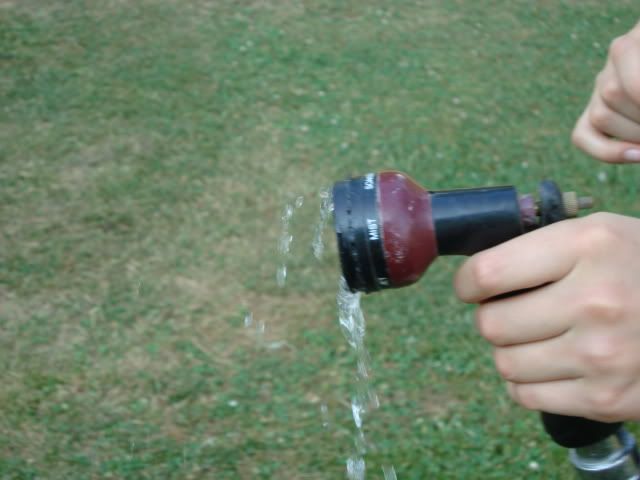 Shot pic of the blaster on Vertical setting. It's basically a vertical fan blast.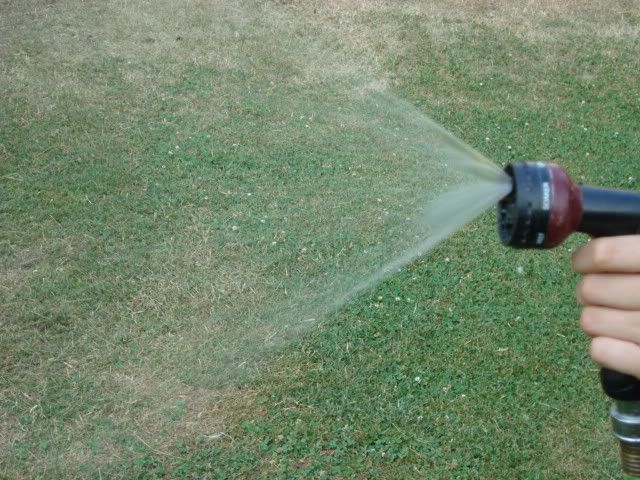 Shot pic of the blaster on Flat setting. It's just a fan blast.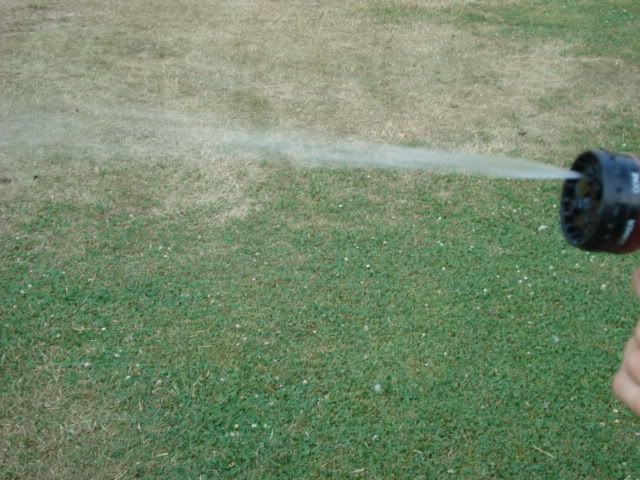 Shot pic of the blaster on Shower setting. This might be useful for showering the opponent from above. (Hmm... this pic is rather fuzzy as well.)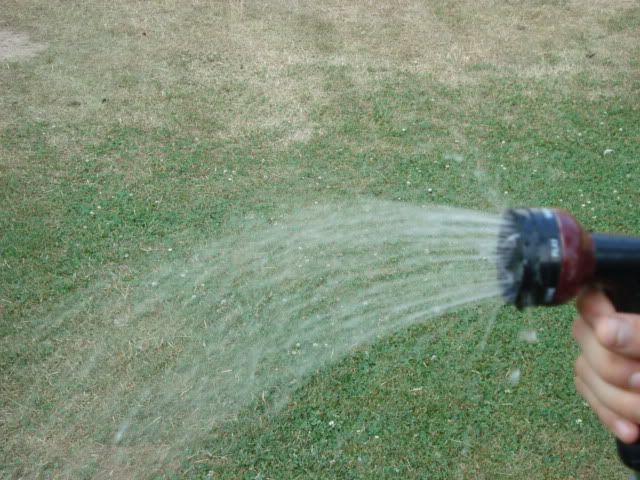 Stats: (Note: I only did statistics for the Jet setting, as it's the only setting I'd probably be using.)
Range: 21' 4". Pretty crummy, I know.
Output: I'm not sure what the exact measurement would be, all I know is that it fills 1 and a half cup in about 9 seconds.
Soakage: About 6 and a half inches in diameter. Here is a pic: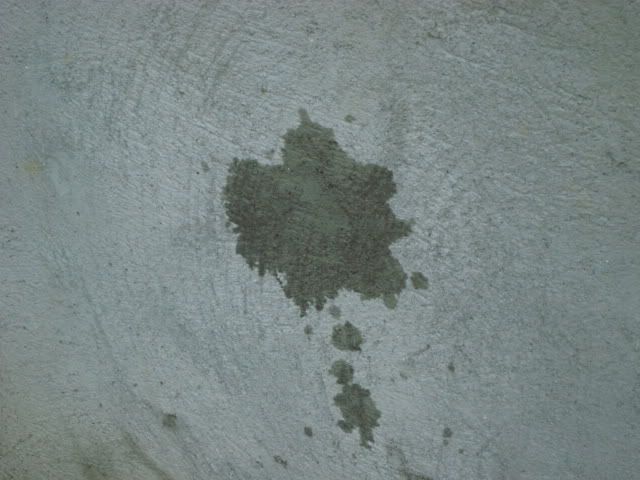 PROS:
No pumping required.
Very easy to build. (I will probably build a whole bunch of them for my team.)
CONS:
Takes a long time to refill, and a refilling hose is needed.
Often leaks when filling.
You have to hold the bottle in your other hand.
Doesn't have great range.
Range becomes even worse the less water you have in the reservoir.
So it's not the greatest blaster on earth, but it's just a start. I will be building many more homemades in the future, now that I have gained some experience. Next time I will post pics of the actual construction.
Edit:
I got the images in my post now.