I am trying to create a pull valve that can use a conventional trigger on a homemade. I am currently designing my own type of APH and I would like it to be able to utilize a trigger of this sort.
Here is the valve Closed: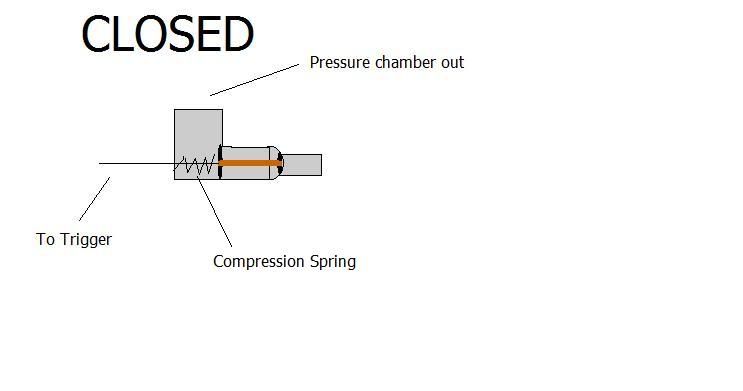 Here is the valve Open: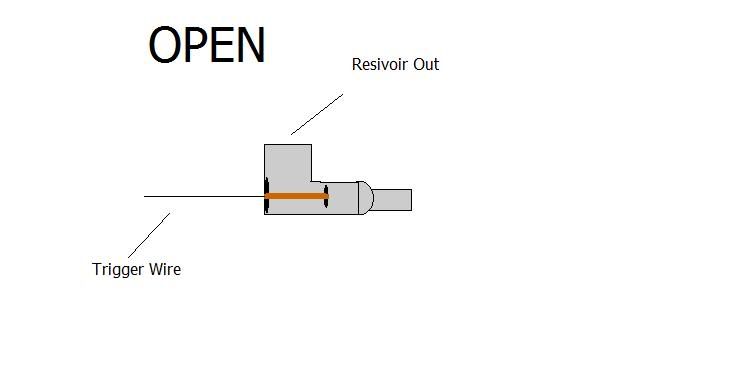 It would attach to the chamber of the gun from the point listed on the pictures. The Wire would go to a trigger and the spring would return the trigger to its original position. I wanted to use a homemade valve instead of a ball valve for my homemade because as observed in the DR-3 it is hard to get stock ball valves to close using a spring. My design would be wood and plastic and lightweight In the nozzle there would be a perfect spot to put straws to laminates the stream.