Hey everyone. In preparation for Frozen Fury I've decided to increase the nozzle size on one of my SC 600s to get more power.
The biggest complaint about the 600, going back at least as far as I can remember (which is a year after it was initially released) was that it just wasn't powerful enough. You can see this in reviews on GNG, Duke Soak 'Em, and old comments on SSC. It didn't take long for people to notice that there seemed to be 2 different marks or version of the SC 600, a lesser powerful release with black trim and a more powerful release with grey trim. For over a decade the majority consensus was that the grey trim mk2 had a more powerful rubber bladder than the black trim mk1. I surmised, about a year ago, that this was not the case, but that it was purely due to the fact that the mk2 had a larger nozzle size than the mk1, something no one had bothered measuring until recently. In fact, I compared the nozzle size of the lower ranged mk2 to that of both WWF models and found that they were all equal, with all three having nearly identical range, output, and shot time. Furthermore, I modded one of the WWF guns by increasing the nozzle size to that of my mk2 and ended up with range and output comprable to that of the "more powerful SC 600 mk2.
I'm assuming that increasing the nozzle size to that of the Zook/PPB/Devastator will also relate to an increase in range. Dux and I have discussed "range curves" in the past, which is basically a theory that range vs nozzle size can be plotted as a negative quadratic equation, basically an upside down parabola, where range increases with nozzle size up to a certain point and then begins decreasing downward. For example: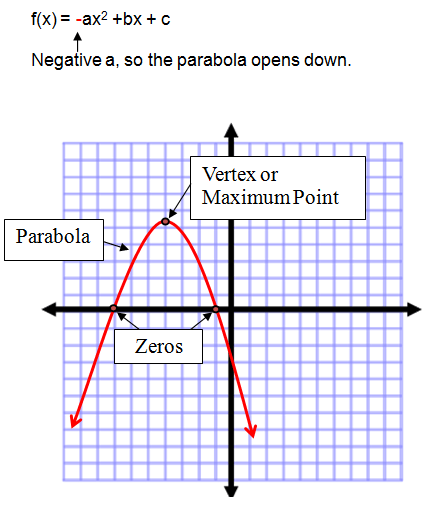 This assumes that all other factors (beside nozzle size) are kept equal. In plain terms this means no messing with or modding firing valve size, type of bladder, type of firing valve, psi of the pressure chamber, etc.
The current stock range for my mk2 is 36-37 feet with a nozzle size of 1.6 mm / 1/16" / 0.0625". I am making a prediction that I can up the range a few feet if I increase the nozzle size to be in the Devastator/PPB/Splashzooka range which is about 2.4 mm. The only problem with my assumption is that all other factors aren't equal. The PPB, which has a max stock range around 39 ft, has nearly the exact same firing valve size but is air pressure, the Splashzooka has a different pressure chamber, and the Devastator uses a ball valve. Nevertheless, I think we will see an increase in performance by increasing the nozzle size. I will be using this post to update you on the process and to get feedback and ideas from everyone.