Hey everyone, I want to reinforce the Max D firing system on this Aquapack Devastator. Does anyone have any ideas how I can reinforce this or convert it so that it won't break? I originally thought the spring was broken, like on my other Devastator, but the trigger was just stuck. Here's some pictures.
Sorry for the crappy quality, all I have is my phone camera, and it's not very good. Here's some much clearer pictures from iSoaker. I'm using these because Max D valves are all the same as far as I can tell.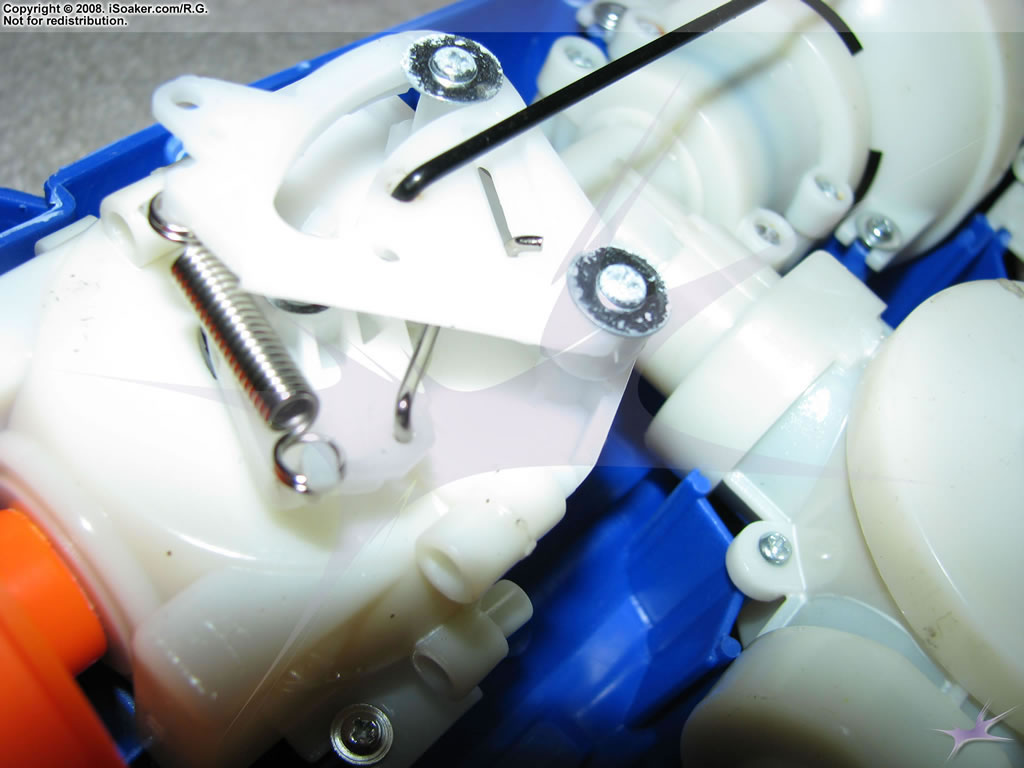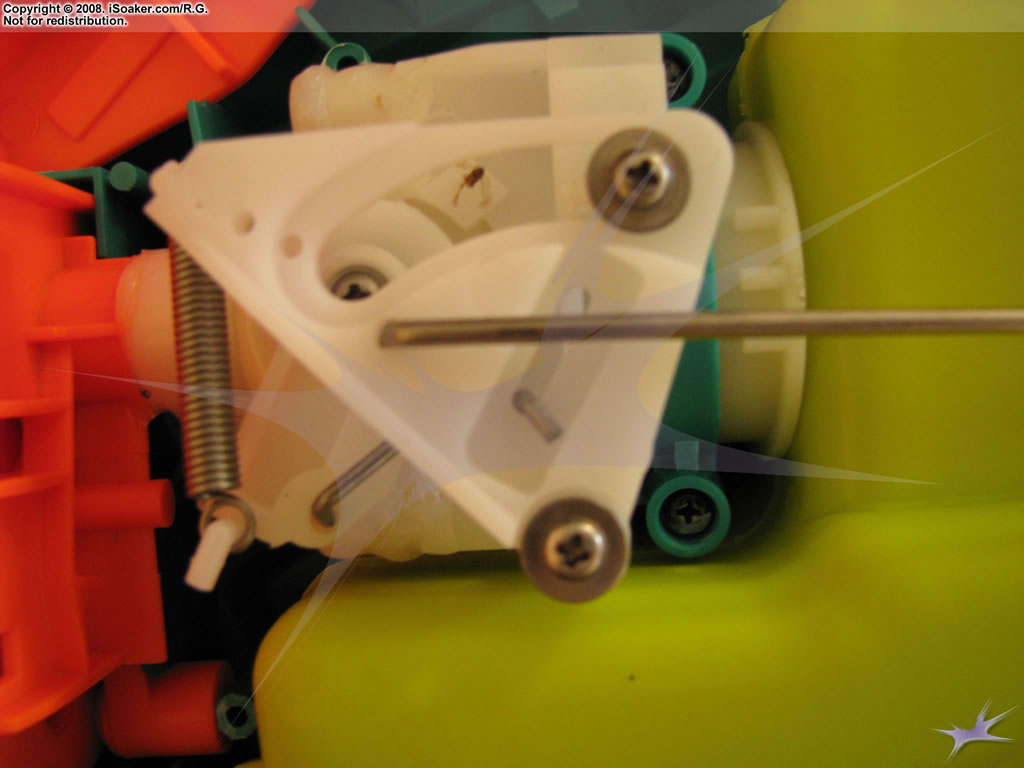 The spring typically breaks right behind the O loop at the end, and or the little plastic hook that it goes over breaks. I could just coat the whole thing in epoxy, which would keep the plastic piece from breaking, but the spring could still break. I could cut off the plastic hook and drill a little hole and epoxy a metal hook in instead. I'm not sure how risky that would be. Maybe I could find a stronger spring. Does anyone have any suggestions?