The trigger on my 1-3-5 snapped off today. I think that the heavy trigger spring may have something to do with the problem. The trigger on my 1-3-5 only has to be pulled about 1/4 of an inch to fire the center nozzle, but it has to be pulled very hard to fire the other nozzles.
The (broken) trigger:
Nozzles: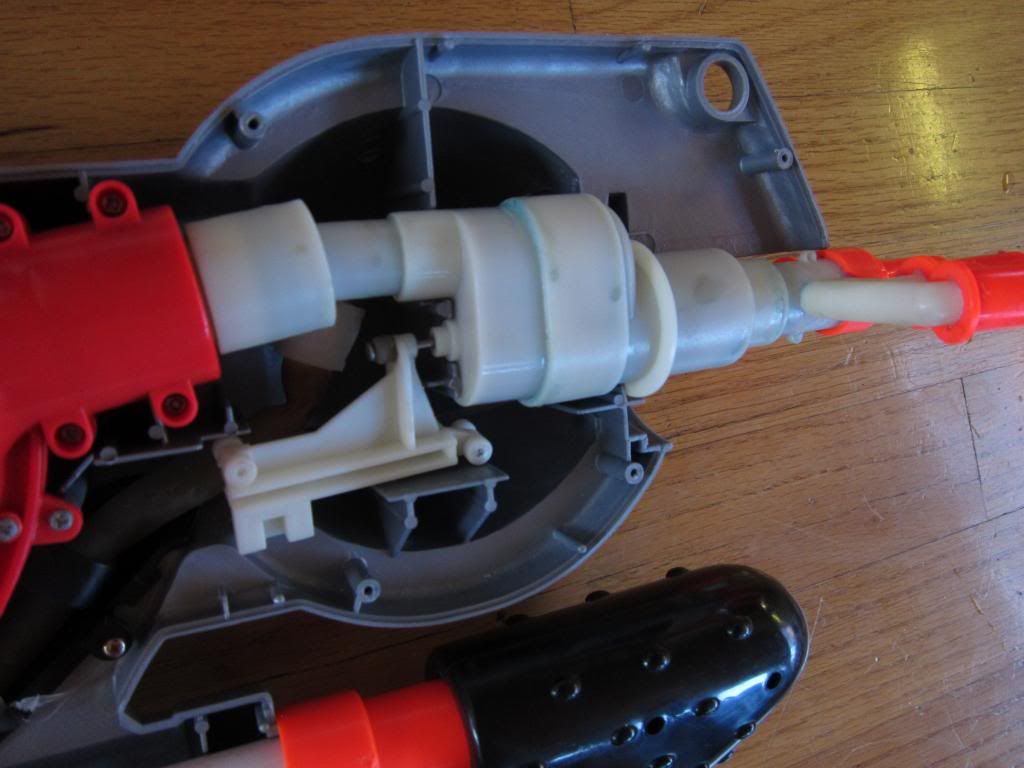 Note the lack of a return spring on the firing valve.
I already tried a nozzle drill on the center nozzle, and it now fires a ~10X stream with very bad lamination about 25-30 feet. I had a PVC coupler on it so it could use a 5mm hose nozzle, which increased range to about 35 feet. I had to remove the rings around the nozzles to open it and so had to remove the coupler to get it open. It did not need the other nozzles plugged and I could still fire the other nozzles while firing the center nozzle.