I made these a while ago, and figured I might as well post them.
The smallest blaster of the line is the CPS 1100. As opposed to the existing small CPS blasters with spherical PCs, I designed this as more of a miniature CPS 2000, with a cylindrical PC.
It has one nozzle, which is about the size of the CPS 1000 (5X?), and I predict the range to be around 45-50 feet, based on the assumption that the bladder is basically a smaller version of the 2000's.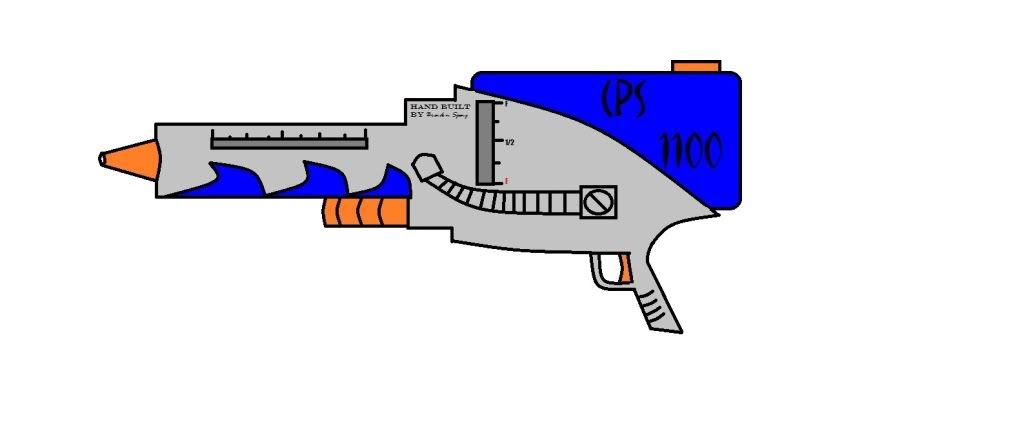 The next blaster is the CPS 2200. This is basically a blaster that combines the power and versatility of the CPS 1500/1700, with the well-balanced body of the Vanquisher. It sports dual PCs, based on the 1500/1700, but then I realized that the front "PC" on the 1500/1700 doesn't have a ventilation hole, so I'm guessing it's just part of the design (If that sounds stupid, bear in mind that I've never owned a 1500/1700.). So the 2200 does have twin PCs; I don't know whether or not that would be better than one large PC, but it's an interesting idea. Predicted range should be no less than 50' with it's 5X and 10X nozzles, but I'm not sure I'm being realistic here.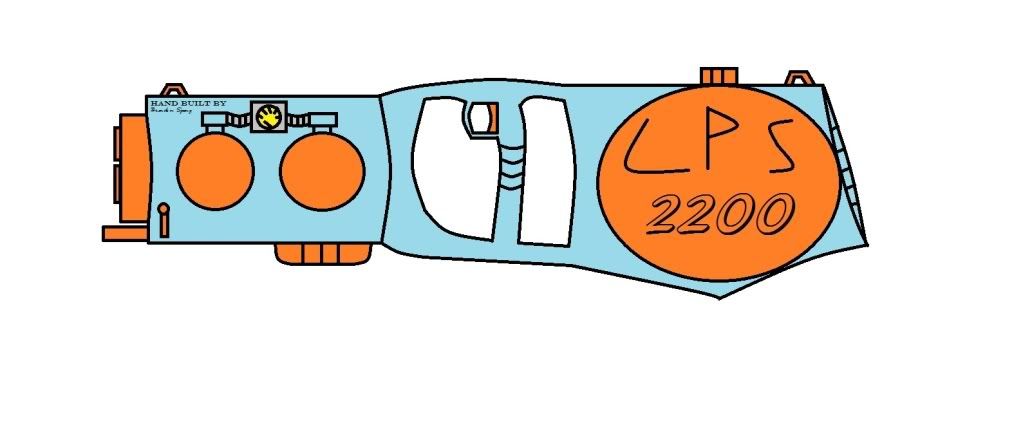 Next up, the CPS 3300. This will be familiar to those who were around for the iSoaker.net Concept Contest. Yep, this was my entry, and although it didn't win the contest, it remains one of my favorites. For those of you who don't know, this is basically a Triple Aggressor crossed with a 2000, combining the best features of both, and improving greatly on everything. Bladder is stronger than a 2000's, and with it's 7.5X and 15X nozzles, should reach 55 feet. It also has a riot blast, which is comparable to an APH with a 3/4" ball valve. It's other features include the pressurized-by-pump mini pistol which I named the "Sidekicker" for some reason, which has a small but strong bladder, and should unload it's entire PC up to 40'. There's also the water balloon filler on the bottom, which also uses the pump to pressurize the balloons. By having the pump do everything, you can actually shoot while filling a balloon, something you can't do with the TA. A little gimmicky, sure, but I can see a lot of ways it would be useful.
Next we have the CPS 4400 (See the pattern yet?), which is probably my least favorite design. I wanted it to be sort of a "Reservoir with a gun", with a gigantic reservoir that you could sling over your shoulder. If built properly, it should have perfect balance when the PC is full. It has four nozzles: 5X, 10X, and 20X just like the 2500, along with an even stronger riot blast than the 3300. It's also QFD compatible. I predict the range to be 55-60', with it's upgraded 3300 PC. The trigger grip looks very uncomfortable, but if built like I envision, it shouldn't be too bad.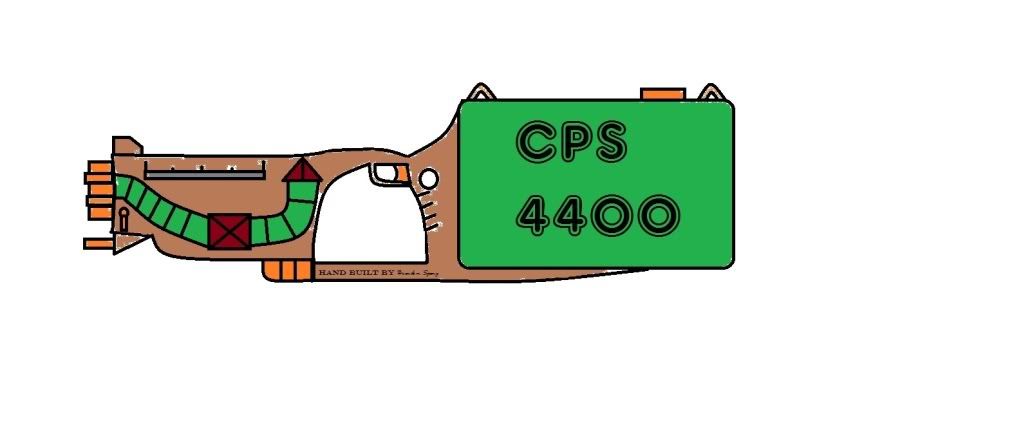 Last but not least, I present to you the biggest, baddest blaster in the line; the CPS 5500. This blaster sports two mighty cylindrical PCs, each twice as strong as the 4400's, and both feed to the single nozzle, with 5 selections; 7.5X, 15X, 25X, 35X, and the most massive riot blast yet, unloading
everything
from
both
PCs. Like the 4400, it's QFD compatible. Range should be well over 60' on some nozzles, perhaps even grazing 70'. I'm not sure how well balanced this will be though; my drawing doesn't particularly scream balance to me.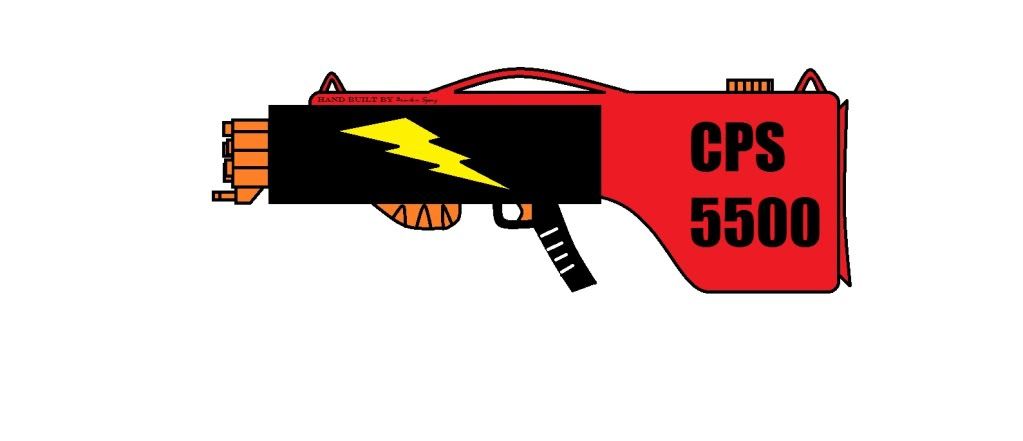 And there you have it. This is my dream line, with the larger blasters being more powerful than the smaller ones, as it should be. Also, each blaster is compatible with 5, 8, and 10 liter Aquapak-like backpacks. If you were wondering, the I got the whole "Hand Built" idea from Mercedes-Benz AMG engines, which are assigned a single engineer to build it, who's signature is engraved on the top of the engine. I think it gives the blasters a very high-quality feeling.
Questions and complaints are welcome; I probably forgot to mention a few things. Oh, and don't go saying things like "That pump is too small!", because none of these drawings are to scale.
~SEAL