Just a quick concept I drew up a couple of hours ago:
I present to you... The [insert name here] (haven't thought of a name yet. I need some help with that)
It's about the size of a CPS 2000, and is CPS powered. It follows (I hope) the current Nerf Super Soaker design and colour scheme.
I ran out of ideas, so it lacks small details on the white part of the shell. I also forgot to do a pressure/fill gauge - I thought of it in my original idea, but forgot to draw it in.
It's just a quick design I did on Sketch (Brilliant Mac vector drawing app) so it's not great
[Almost] any feedback would be appreciated
EDIT: Forgot the attachment rail thing and the SS logo!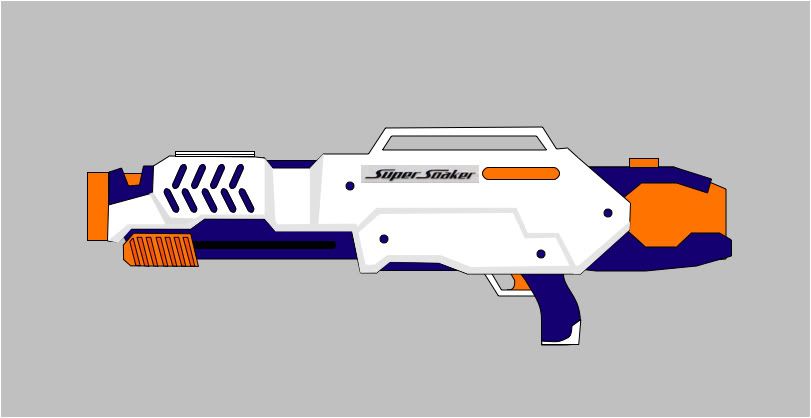 Sorry about the bad job on the logo, it was too small to trace around to make it look nice.